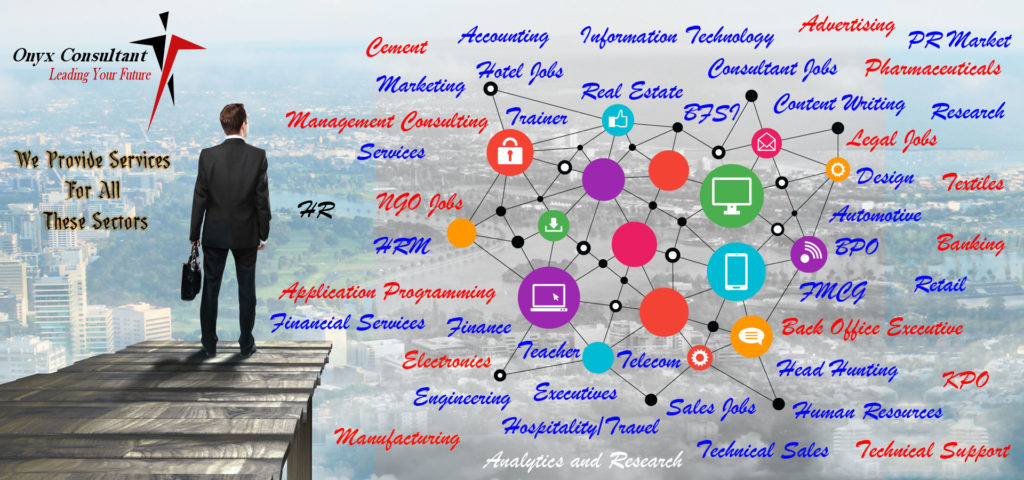 Onyx Consultant Established in 2008, Located in New Delhi, India, Onyx consultant is a leading company providing reliable services such as Manpower Recruitment, Training , Recruitment Services, Resume Services, Payroll Services, HR Management.
Mission: The company is managed along professional lines with an emphasis on business planning/growth through goal directed actions driven by the most prudent forecasting, the right people, systems and quality.
Onyx consultant provides Executive Search Services for Information Technology, Telecom, Banking and Financial Services, Engineering Services, FMCG, Pharmaceuticals.Also, highly specialized in providing search services at Middle and Senior Levels as Managers, Senior Managers, CxO, General Managers, Vice Presidents, Team Member, and Executives etc across industries. Can help organizations setup & Manage their HR and Recruitment departments in India.
Specialties
Information Technology, IT, Banking, Pharmaceuticals, Engineering, Manufacturing, Automotive, Finance, Telecom,FMCG, Electronics, Design, Textiles, Cement, Financial Services, BFSI, Executives, Senior, Senior Executives, Recruitment, Executive Search, Head hunting, HR, Human Resources, HRM, Management Consulting Services
Expertise in:
Complete Talent Acquisition (HR) Process including :
** Strategic Planning & Implementation
** People & Process Management
** Client Relations & Management
** Organizational Development
** Forecasting & Work Flows
** Business Management
** Account Management
** Employee Relations
** Formulating Plans
End-End Staffing, Corporate/Consulting Business.